Continuos high performance polymer coating
LIQUID, BICOMPONENT, ELASTIC MEMBRANE, IN HOT VAPORIZED PURE POLYUREA
PROBLEM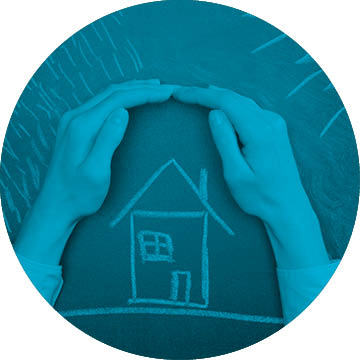 Waterproofing is used to prevent the passage of water into the underlying layers or adjacent rooms. The dynamic and physical stresses and the thermal variations to which the structures to be waterproofed are subjected (roofing, terraces, balconies, etc.) imply that the type of waterproofing chosen has high performance characteristics, since it must not only guarantee waterproofing, but it must also increase the durability of the structure by supporting it in its deformations. Easy to say…
SOLUTION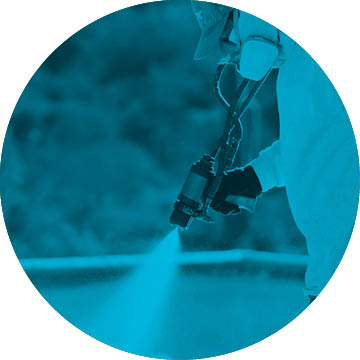 SYNTECH POLIUREA is a bicomponent resin from the family of "continuous waterproofing with polyurethane elastomers". It has been used for over 30 years in the world market, due to its exceptional chemical, physical, mechanical properties, for coating, waterproofing and protecting any type of material, even with complex geometries.
SYNTECH POLIUREA is applied by spray in a thickness of no less than 2 mm with special high pressure airless bimixer pump and hot vaporized.
ADVANTAGES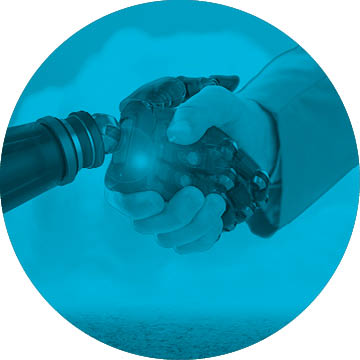 Absolutely waterproof, deformability up to 600%, fast curing (6-8 sec.), solvent-free and odourless, non-slip, ready to step on after 60 seconds, crack bridging ability, over-painted with all RAL colors, no joints and overlaps, temperatures of use between -15 and + 70 °C, exceptional mechanical and chemical resistance, brief interruptions in the operating times of the activities, encapsulates every type of support, certified for contact with drinking water. The maximum technological expression currently existing in the field of waterproofing.